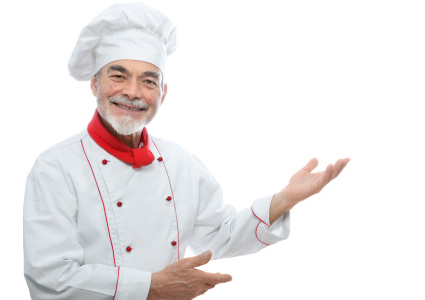 JAM FROM GREEN TOMATOES
Components:
1 kg of green tomatoes
60 dag of sugar
lemon peel
lemon juice (2 pieces)
Execution:
Green tomatoes peel - 1 kg, cut into pieces, put into a pot, add sugar, peel and lemon juice.
Heat, stir until jam thickens (about 60 minutes).
Pour over the scented jars, pasteurize in a pot of 30 minutes.
POTATOES DUMPLINGS
WITH TOMATO STUFFING
Dough:

50 dag potatoes
1/4 cube of butter
5 tablespoons of groats
1 tablespoon of baking powder
1 egg
salt
1 glass of flouri

Stuffing:

15 dag hams
15 dag of dried tomatoes
15 dag of feta cheese
yolk
Spoon of cream
Execution:
Prepare stuffing: ham, tomatoes and cheese into a small dice and mix all the ingredients. Peel potatoes and cook in salted water. After boiling, knead potatoes. Add groats, baking powder, salt, egg, soft butter. Hand-made dough, filling enough flour to be dense and flexible. Spread the pie about 4 - 5 mm on a flour flake. Cut it into squares with a side of about 6 cm. Place a spoonful of stuffing and squeeze the triangular dumplings on each square. Place on a baking sheet lined with baking paper. Yolk mixed with cream, grease the top of the dumplings. Bake 25 minutes at 200 degrees C.
TOMATO CREAM SOUP
Components:
1.5 kg of tomatoes
4 tablespoons of oil
1 large onion
3 garlic cloves
3/4 liter vegetable broth
1 carrot
oregano
thyme
basil leaves
salt and pepper
Execution:
Garlic and onions peel, finely chop. Heat the olive oil in a pan, toss garlic with the onion. Stir fry for a few minutes until softened. Tomatoes bake, peel, cut into halves, cut the roots of the tail. Put in a pot, pour the vegetable broth. Carrot peel and cut into thin slices, toss into the pot. Cook over low heat for about 20 minutes, stirring to keep the vegetables from sticking to the bottom of the pot. After this time, mix the soup into a smooth cream and add salt, pepper, a pinch of oregano and thyme. Decorate the soup with basil leaves.